we strive to provide innovative and latest technology software, graphic and digital strategies
Softwares & Mobile Apps
We will help you get your product ready, up and running in no time
Digital Marketing Agency
Performance driven digital solutions to take business at next level
Graphic Designing Agency
We create an optimistic brand graphic image that attract new clients
Adapt The Ever Changing Virtual World
 We are  Best website designers in Vijayawada,  carry a purpose to empower businesses through process improvement and simplification by implementation of technology.
With a vision to excel, our each plan and action is inspired by our core values that enable us to focus towards growth on the righteous path.
As the best website designers in Vijayawada, we understand the importance of adapting to the ever-changing virtual world. The virtual world is constantly evolving, and businesses must adapt quickly to stay ahead of the curve. At Adept Systems, we are committed to helping our clients stay ahead of the competition by adapting to the latest trends and technologies in the virtual world.
Adapting to the ever-changing virtual world requires a combination of knowledge, expertise, and agility. At Adept Systems, we have a team of experts who specialize in website design and development, e-commerce solutions, digital marketing, graphic design, and more. We stay up-to-date with the latest trends and best practices to ensure that we are always delivering the most effective solutions to our clients.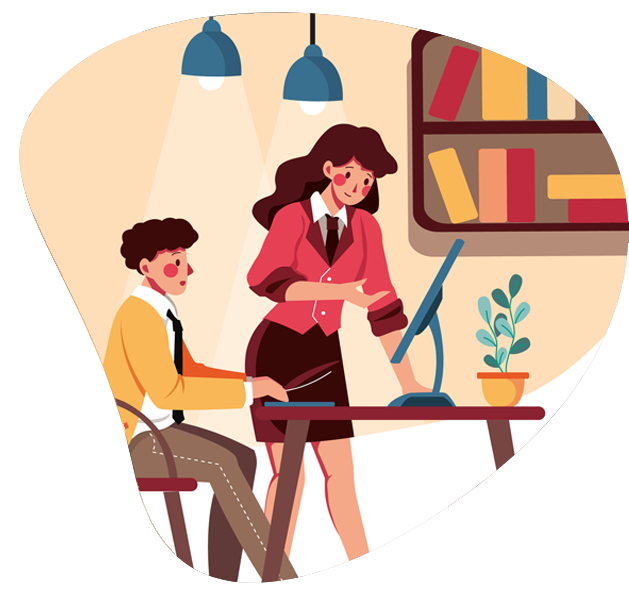 Best website designers in Vijayawada
Automate your business with our software products
With cutting-edge software development, the business world evolves extremely beneficially and grows continuously with positive influence.
Adepts helps every business with exquisite custom software development services to obtain real business value and scalable solutions.
Entrust Your Growth to Professionals
Marketing Why digital marketing is crucial for business? MARKETING .April 21, 2020831Views1Like0CommentsTimes have changed, and even the business strategies has...
#40-15-6A, First Floor, Ganesh Apartment, Tickle Road, Chandramoulipuram, Opp. Diamond House, Vijayawada, AP – 520 010